I figured since I wrote a Top Voltage Guys list, I should make one for the worst ones I've had the displeasure of reading!
4.

Title: Our Two Bedroom Story
Character: Kaoru Kirishima
So Kaoru is the kuudere type. You may notice that I hate really badly written kuudere routes. Kaoru is such a route. Why?
Dead girlfriend trope.
Yep. Kaoru's route deals with him having a dead girlfriend in his past and that makes him hurt and shy and ugh, fuck off. He smokes as well, also a huge turn off. What a waste of money.
3.

Title: A Knight's Devotion
Character: Haku
Fuck you.
That's all that needs to be said. I'm sorry but I don't like any route that basically sexually harasses the heroine despite her constant attempts at throwing him off, or telling him to stop. The only thing this route's got going for, is the horse that keeps biting Haku. Go horse. I'd rather date the horse than this molester.
2.

Title: Enchanted in the Moonlight
Character: Yukinojo
Holy shit did this route piss me off. Voltage recommend his route to me because he was classified as 'gentle', and I like that type.
First, he almost rapes the MC. She's crying and saying 'no' as he's trying to strip her and have sex with her. He finally pulls back. WHAT THE FUCK IS GENTLE ABOUT THIS!?
The MC experiences memory loss because she blocks it from her mind and the very next day chats with him about a flower. She's actually acting friendly with him.
Now want to know the worst part? Dead girlfriend trope. AGAIN. CAN WE FUCKING NOT!?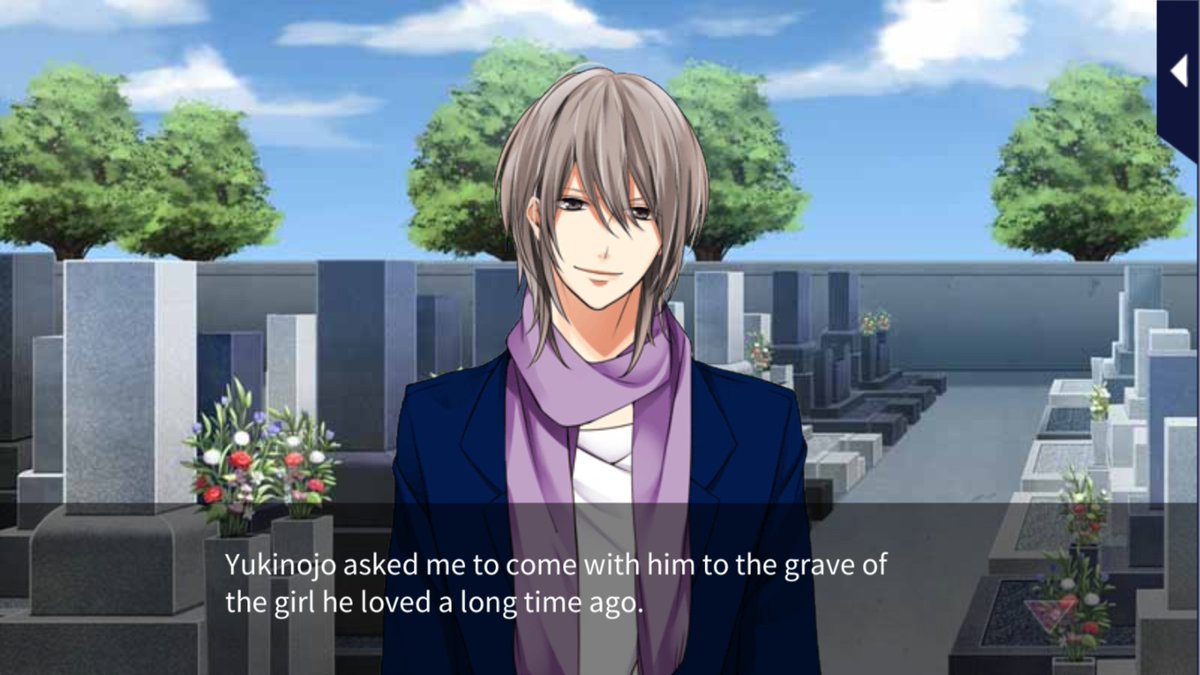 DID THEY SERIOUSLY VISIT HIS LOVER'S GRAVE AFTER THE MC CONFESSED HER LOVE TO HIM!?!?!?
1.

Title: When Destiny Comes Knocking
Character: Seiya
The worst Voltage guy goes to Seiya. I mean he competes with Yukinojo for this spot, but there's something about him specifically that pissed me off to no end. You want to know why? This was Seiya's entire route:
Seiya: "…"
MC: "…"
Seiya: "…"
That's literally it most of the time. The times Seiya makes even the slightest effort to communicate, it's through his cellphone. Yep, he texts the MC. In front of her face.
MC is having panic attacks because she can't talk to Seiya.
This is the worst route I've ever played and I'm seriously disappointed at the crappy writing and excuse for a plot. How Seiya's route and Shintaro's route can co-exist in the same app, I have no idea.